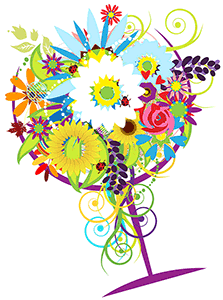 AAUW's annual Summer Social is scheduled for Tuesday, June 13, 5-7 p.m., in the Community Room, Building 19 (Library) at Yavapai College. This event provides an opportunity to share the value of AAUW membership with potential new members as well as to touch base with current members before we disperse for the summer.
Do you know of someone who might be interested in joining AAUW? Think of women (men are eligible, too) you encounter in your career, volunteer efforts, church, gym, and social activities. They must hold a degree– associate's, bachelor's, or higher– to be eligible to join.
If you know of someone you would like us to invite, please send his/her name, phone number, email, and full address (for written invitations) to Betsy Peek, email address: membershipvp1@aauwprescott.net. Also, please indicate whether you plan to attend with your guest. Printed invitations will be mailed by the Summer Social Committee. The deadline for guest referrals is May 18th.
We are also looking for members who will provide a salad or dessert for the event, to serve as table hostesses and greeters, and to help with set-up and clean-up. Contact Anne Jacques to volunteer to bring food and Deb Dillon for any of the other functions. Sign-up sheets will also be available at the May General Meeting.
Contact a Summer Social committee member if you have any questions. Committee members include Deb Dillon, Lynne Murphy, Sandra Bennett, Melinda Anderson, Betsy Peek, Kathy Lopez, Anne Jacques, Kat Cooper, and Claudette Krupnick.