Leader: Molly Divine
Contact: booksprescotteve@aauwprescott.net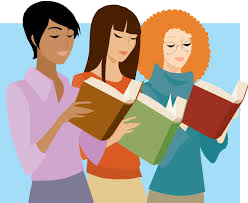 The monthly meeting time is the second Tuesday of each month.
We have decided to cap our group at 12 members, given how well traveled we are. At this time we have two current openings and no waiting list. Please contact me at the above email if you are interested in joining our group.
The Authors' Luncheon this fall will be held on Friday, October 27, 2017 at Yavapai College. This is one of the major fundraisers put on by our branch for our two scholarships funds. The topic this year will be "Around the World in Eighty Books".
As part of the fun, the committee has to issued a challenge to the Branch Book Groups: read eighty books in twelve months! They are requesting that we submit a list of favorite travel books–fiction or nonfiction–which feature women subjects or women authors in interesting places.
Additonally, the committee has asked each book group to come up with ten titles for a group Book List. Anne Barton would like to have the list emailed to her by August 15. I would be happy to compile a list to send to her, or you may send your suggestions directly to her (see directory for her email).
| Date/Time | Book | Location | Discussion Leader | RSVP to: |
| --- | --- | --- | --- | --- |
| July 11, 2017 | Summer Read | Linda Uhl | Linda Uhl | Linda Uhl |
| August 8, 2017 | Books into Movies | Lenore Hemphill | Lenore Hemphill | Lenore Hemphill |
| Sept. 12, 2017 | Historical Fiction - 1900 to 2000, 20th Century | Annette Gauthier | Annette Gauthier | Annette Gauthier |
| Oct. 10, 2017 | Book set in the state you were born | Catherine Trapp | Catherine Trapp | Catherine Trapp |
| Nov. 14, 2017 | Biography | Becky Gunn | Becky Gunn | Becky Gunn |