Leader: Molly Divine
Contact: booksprescotteve@aauwprescott.net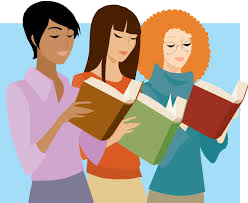 The monthly meeting time is the second Tuesday of each month at 7:00PM.
Meetings are held at different members' homes. Our unique book club focuses on topics rather than individual books.
We have decided to cap our group at 10 members, given how well traveled we are. At this time we have no openings and no waiting list. Please contact me at the above email if you are interested in joining our group.
| Date/Time | Book | Location | Discussion Leader | RSVP to: |
| --- | --- | --- | --- | --- |
| Jul 11, 2017 | Summer Read | Linda Uhl | Linda Uhl | Linda Uhl |
| Aug 8, 2017 | Books into Movies | Lenore Hemphill | Lenore Hemphill | Lenore Hemphill |
| Sep 12, 2017 | Historical Fiction - 1900 to 2000, 20th Century | Annette Gauthier | Annette Gauthier | Annette Gauthier |
| Oct 10, 2017 | Book set in the state you were born | Catherine Trapp | Catherine Trapp | Catherine Trapp |
| Nov 14, 2017 | Biography | Becky Gunn | Becky Gunn | Becky Gunn |
| Dec 12, 2017 | No Topic, Social Event | Katie Wrigley | --- | Katie Wrigley |
| Jan 9, 2018 | TBD | Carol Shaw | --- | Carol Shaw |
| Feb 13, 2018 | TBD | TBD | --- | TBD |
| Mar 9-10 | Proposed Road Trip to Tucson Festival of Books | Tucson, AZ | -- | Pending |