Leaders: Julie Cargil and Randy Clark
Contact: bridgeladiessocial@aauwprescott.net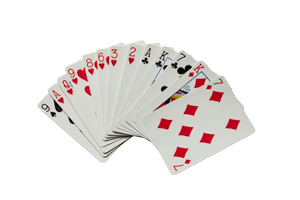 Ladies social bridge meets at 1:00 p.m. until about 4:00 p.m. in members' homes on the 1st and 3rd Friday of each month.  We are always looking for experienced players to join our group. 
We have regular and substitute members.  Regular members are expected to host a couple of times a year and are given the first opportunity to sign up to play each month.  Substitutes do not host and are asked to play only if extra players are needed to make two or three tables.
Sign-ups for each date are conducted by e-mail two weeks in advance.
| 2018 | Hostess |
| --- | --- |
| January 5 | Julie |
| January 19 | Joan |
| February 2 | Jenine |
| February 16 | Marge |
| March 2 | Sara |
| March 16 | Muriel |
| April 6 | Cindy |
| April 20 | Joan |
| May 4 | Kristi |
| May 18 | Sandy |
| June 1 | Claudette |
| June 15 | Phyllis |
| July 6 | Randy |
| July 20 | Muriel |
| August 3 | Claudette |
| August 17 | Sara |
| September 7 | Julie |
| September 21 | Jan |
| October 5 | Kristi |
| October 19 | Gwen |
| November 2 | Pat |
| November 16 | Sheron |
| December 7 | Sandy |
| December 21 | Randy |