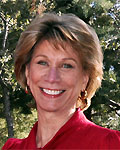 Leader: Elaine Lawson
Contact: genealogy@aauwprescott.net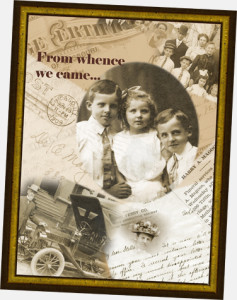 Do you love a good mystery? Are you a budding history detective ready to sleuth out your family legends and lore? Are there skeletons hiding in your family closet just begging to be let out? Did you ever say… "Why didn't I ask those questions sooner?" Well it's not too late to discover those fascinating ancestors and the stories that make up your personal tapestry.
The Genealogy Group is open to all members and is for beginners and seasoned veterans alike, all working on and collectively celebrating our families histories. We break down brick walls, open up blind allies and search for those elusive relatives using the most current genealogical resources available. You'll learn how to preserve those special photos and documents. Everyone has a story to tell.
Join us the first Monday of each month at the Prescott Library from 2-4 and you too can become a history detective! If the first Monday is a holiday, we will meet on the second Monday. The group does not meet in July and August.
Upcoming meeting schedule:
Date / Time
Place
Topic
Meeting coordinator
Mon. Sept 11 / 2 p.m.
Prescott Public Library, Founders Room B
We will be sharing our progress in our own genealogical research and planning topics and events for the upcoming year. Bring your ideas!
Elaine Lawson
Mon. Oct 2 / 2 p.m.
Prescott Public Library, Elsea Room
"Turn over a New Leaf." How best to use Ancestry.com leaf hints.
Melinda Anderson
Mon. Nov 6 / 2 p.m.
Prescott Public Library. Elsea Room
"Becoming American" - finding information about your immigrant ancestors.

Ancestor of the month - Claudia Greenwood
Gail Shay
Mon. Dec 4 / 2 p.m.
Prescott Public Library. Elsea Room
Gedmatch.com - Tools for DNA and Genealogy Research.

Ancestor of the month - tba
Barb Michelman
Mon. Jan 8 / 2 p.m.
Prescott Public Library. Founders Room B.
Library of Congress - Using loc.gov to search digital collections of photos, manuscripts, maps, etc.
Claudia Greenwood.
Mon. Feb. 5 / 2 p.m.
Prescott Public Library. Elsea Room.
TBA
Mon. Mar. 5 / 2 p.m.
Prescott Public Library. Elsea Room.
Mon. Apr. 2 / 2 p.m.
Prescott Public Library.
TBA
Mon. May 7 / 2 p.m.
Prescott Public Library.
TBA
Mon. June 7 / 2 p.m.
Prescott Public Library. Elsea room.
TBA