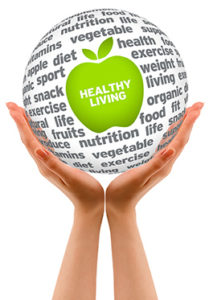 Coordinator: Tracy Smiles
Contact: healthyliving@aauwprescott.net
New in 2016, the Healthy Living Group's mission is to share information that will stimulate, motivate, and educate, helping members to incorporate healthy living practices into our everyday lives, while allowing for individual differences.
We are a leaderless group with different members volunteering to lead the discussion on a variety of chosen topics each month. We meet on the first Tuesday morning of the month in the Elsea Room at Prescott Public Library. Please check our current schedule for any changes. Sara DeRouchey is our contact person if you are interested in joining the group.
Date /Time
Location
Topic
Discussion Leader
Comments
Sept 5, 2017 10:00am
Elsea Room, Prescott Public Library
Exercise and Fitness: Learn About the Four Elements of Fitness
Guest speaker: Karen Russell, Community Liaison for Mountain Valley Rehabilitation Hospital
Beginning a series of presentations on balance and physical fitness
Oct 3 10:00am
Elsea Room, Prescott Public Library
Fall Prevention: Balance Recovery Strategies
Guest speaker: Karen Russell, Community Liaison for Mountain Valley Rehabilitation Hospital
Nov 7 10:00am
Elsea Room, Prescott Public Library
Sensory Integration: How our eyes, feet, and inner ear affect balance
Guest speaker: Karen Russell, Community Liaison for Mountain Valley Rehabilitation Hospital
Dec 5 10:00am
Elsea Room, Prescott Public Library
Center of Gravity Control
Guest speaker: Karen Russell, Community Liaison for Mountain Valley Rehabilitation Hospital
Note: The meeting day for the Healthy Living Group has changed to the 2nd Wednesday of the month.
Feb 14, 2018 10:00am
Elsea Room, Prescott Public Library
Diet and Nutrition
Tracy Smiles
Mar 14 10:00am
Elsea Room, Prescott Public Library
Mindfulness
Patti Blackwood
Apr 11 10:00am
TBA
Osteoporosis
Sara DeRouchey
May 9 10:00am
Bump Room, Prescott Public Library
Alternative Pain Treatments
TBA