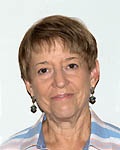 Leader: Laury Shayne
Contact : hiking@aauwprescott.net
On top of the rocks and into the woods…
Join us for beautiful hikes in the Prescott area. Laury Shayne is our hike leader. We hike on the third Wednesday of the month. Our hikes are about two hours and are easy to moderate. We meet at a central location and then carpool to the trails. If interested, contact Laury Shayne, and she will add your name to our list of hiking members and will send detailed directions to you a few days before the hike.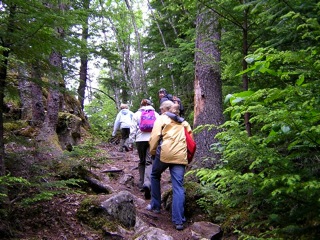 Be sure respond to let us know if you plan to go on each hike.
Then, if there are last minute changes due to weather or other issues, we will know to notify you.
Date / Time
Meeting Place
Trail
Hike Leader
RSVP by 2 days prior to hike
Sept 20 / 7:30am
White Spar Campground (on the left off White Spar rd. south of Haisley)
In and out trail #415
Carol Clayton
Carol Clayton
Oct 18 / 8:30am
Parking area at intersection of Iron Springs Rd and Granite Basin Rd.
Loop Trail from Cayeuse Parking Area
Laury Shayne
Laury Shayne
Nov 15 / 8:00am
ACROSS FROM STARBUCK'S AT THE SPROUT'S SHOPPING CENTER
ANNUAL SEDONA HIKE - TEA CUP TRAIL
Laury Shayne
Laury Shayne
I'LL BE HOPING THAT SOME OF US WILL BE WILLING TO DRIVE. IF YOU ARE A PASSENGER, PLEASE BE GENEROUS WITH A $5 GIFT TO THE DRIVER. WE WILL STOP FOR LUNCH BEFORE RETURNING TO PRESCOTT AT APPROXIMATELY 2PM.