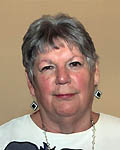 Leaders: Kathryn Madden & Annette Schiller
Contact:  movies@aauwprescott.net
The Movie Group explores films with something to say about human growth, experiences, and adventures on the journey through life. We meet for a potluck dinner and then watch the movie, followed by a discussion of the movie. The film selection is not limited to only current films, but may explore "classic" films, foreign films, Oscar winning performances, etc. Topics addressed in the content of the film may include discovery and personal accomplishments or finding one's passion, exploring a new direction and a sense of achievement, survival in spite of obstacles, vicarious participation in another.
Date / Time
Host
Movie Title
Description
Sept 13 / 5:00pm
Annette Schiller
Please RSVP to Annette or Kathryn Madden by Sept 11
Redwood Highway
Oct 11 / 5:00pm
Linda Frith
Brooklyn
An Irish immigrant lands in 1950s Brooklyn, where she quickly falls into a romance with a local. When her past catches up with her, however, she must choose between two countries and the lives that exist within.
Nov 10 / 5:00pm Note date change due to national elections
Katie Wrigley
Sideways
Two men reaching middle age with not much to show but disappointment embark on a week-long road trip through California's wine country, just as one is about to take a trip down the aisle.
Jan 10 / 5:00pm
Sandra Hennigan
The Children of Huang Shi
It is based on a true story of an Australian and Chinese during WWII and their encounters with the Japanese. Sandra
says it is very well done and not just another war movie.

Mar 14 / 5:00pm
Kathryn Madden
Today's Special
It is a comedy with wonderful characters. Comfort movie.