---
President's Message
Welcome to Summer in Prescott!
Here I sit looking forward to driving down to the valley for the weekend so that I can be reminded of what HOT really is! "But, it's a dry heat", they all say! I well remember the day it was 122 in Phoenix, over twenty years ago, and how a neighbor and I stood out in front of the house and discussed how to stay comfortable. He was on his way to play sand volleyball! Sometimes, people are just not all that smart!
But, talking about being smart, have you ever been around so many intelligent women as when AAUW meets? I'm always amazed at the breadth and depth of experiences and work history of the women in our branch. No wonder ours is the largest branch of AAUW in the state. We have so much to offer!
The annual Summer Social was a great success! So far we have six new members as a result of the event! The food, the table decorations, and the displays were all wonderful! The committee did a great job of pulling it all together. Interest Group representatives spoke about their particular activity and roused curiosity in those attending. A newer member at my table got up right away when the program ended and exclaimed, "I'm going to join the geocaching group!" Participation in AAUW activities is what causes members to feel like they really belong!
Our first fall meeting will take place in the Community Room of Yavapai College on Saturday, September 9, at 9:00 AM. The program will be most interesting and the company superb! I hope to see you there, ready for another amazing year with AAUW Prescott! I predict cooler weather than we're having right now, so be sure to join us then!
---
General Meeting: September 9th
Chief Debora Black joined the Prescott Police Department in July of 2016, bringing with her more than 36 years of professional law enforcement experience. AAUW Prescott is pleased that Chief Black will be our guest speaker at the September 9th monthly program. She will share information about her background and career, challenges for women in law enforcement, and current safety and scam information in our community. There will be time for questions from the audience.
---
Summer Social: Good Company, Good Food, Good Time
More than 80 women, including 14 guests, met on Wednesday, June 13, at Yavapai College for AAUW Prescott's annual Summer Social. The room was full, with lively conversation and an excellent meal provided by AAUW members.
President Lynne Murphy presided over an introduction of guests, officers, and interest groups. Representatives of the interest groups provided displays and information about the many varied interest groups available. Table hostesses and door greeters ensured that guests were welcomed and introduced to AAUW members.
Thanks go to the many members who contributed to and attended this event. Thanks, too, to the Summer Social Committee.
[ngg_images source="galleries" container_ids="10″ display_type="photocrati-nextgen_basic_imagebrowser" ajax_pagination="1″ template="/home5/aauwpres/public_html/wp-content/plugins/nextgen-gallery/products/photocrati_nextgen/modules/ngglegacy/view/imagebrowser-caption.php" slug="Summer-Social-2017″ order_by="alttext" order_direction="DESC" returns="included" maximum_entity_count="500″]
---
Your Smiling Face in the Directory

🙂 🙄 😀 😛 😕 😉

Submitted by Stephanie Brown

If you are a new member who has not submitted a photo or an existing member who would like a different photo in the directory, please contact Stephanie Brown, whose contact information is, not surprisingly, in the directory.
Please send an email if you choose to Opt out of having a photo in the directory. Then, Stephanie won't chase you around! Photos are due before July 15th. This will give us two weeks to complete the directory.
Do you want your Directory by email or print?
This year for the first time you will be receiving your Directory by email as a PDF instead of in the usual booklet form. The electronic copy will be sent by email to all members of our Branch. This will save the Branch the expense of printing and mailing, and members can still print any part of the Directory they choose.
If you wish to request a hard copy of the Directory, notify Dot Williamson by August 1st. You will not receive a printed copy unless you request it.
---
Introducing the 2017-18 Prescott AAUW Board
AAUW Prescott Board 2017-18
Installation of 2017-2018 Officers for AAUW Prescott was held at the May 13 General Meeting. Officers pictured are (from left): Lynne Murphy – President, Paula Fuhst – Programs Co-VP, Molly Divine – President-Elect, Karen Leja – Programs Co-VP, Claudette Krupnick – Corresponding Secretary, Kathleen Hydro – Membership Co-VP, Katie Wrigley, Treasurer, Betsy Peek – Membership Co-VP, Anne Jacques – Recording Secretary.
In June, Kathleen Hydro resigned due to health concerns as Membership Co-VP. A recent new member, Tracy Smiles will take her place on the board.
---
Highlights from the AAUW National Election Results
Results of the AAUW National elections were released June 16 at the National Convention. In this election, Julia Brown of New Mexico was elected as the new Chair of the AAUW Board of Directors, succeeding Patricia Fae Ho. Peggy Ryan Williams, Vermont, will serve as the new Vice Chair.
New or re-elected board members are Joanna Amberger, Hawaii; Susan Barley, Missouri/Florida; Janet Bunger, Utah; Melody Jackson, Virginia; Melissa Cooke Johnsen, Colorado; Dot McLane, Pennsylvania; Leah Sakacs, Ohio; Cheryl Sorokin, California; Mardy Stevens,Oregon; and Mary L. Zupanc, California.
All of the Public Policy proposals and Resolutions were passed. All but two of the proposed bylaws passed. The two which did not pass were the proposal to change the quorum to 3% and the proposal to add an Advocate category of membership. A two-thirds majority is required to pass bylaws changes. The vote on the Advocate category was Yes – 5728, No – 2913. In order to pass, that proposal would have required 5761 votes, so it failed by only 33 votes out of 8641 total votes.
---
Prescott Members Attend National Convention
Patti Allen-LaFleur, Communications Chair, and Deb Dillon, Past President and incoming State Co-President, attended the National AAUW Convention held June 13-17 in Washington, D.C. Among the highlights of the convention were presentations by Supreme Court Justice Sonya Sotomayor and Judy Woodruff from PBS News Hour, as well as the opportunity to meet AAUW's new CEO Kim Churches. Numerous workshops and conversations provided valuable information.
Patti and Deb also participated with the other 12 Arizona delegates in AAUW's Lobby Day at the Capitol on June 14. They had an opportunity to visit with staff from Senator John McCain's, Senator Jeff Flake's, and Representative Paul Gosar's offices. They shared AAUW's positions and concerns regarding Title IX and the effect of student debt on women.
---

Save the Date – Join Us in Planning the Fall Forum in Prescott
We are excited to announce that this year's Fall Forum will be held Saturday, Nov. 4, in Prescott. Topics currently under consideration are Affordable Health Care, Title IX and Campus Sexual Assault, and Civil Discourse and Reconciliation. Members are needed now to help with planning this special event. Contact Prescott President Lynne Murphy or AAUW AZ President Deb Dillon if you'd like to be a part of this committee.
---
Public Policy
Title IX is the Focus
Friday, June 23, marked the 45th anniversary of Title IX, the federal statute that prohibits sex discrimination in education. The law has opened classroom doors, laboratories, and playing fields to millions of women and girls since its passing. AAUW highlighted the findings of a new report, Title IX: Advancing Opportunity through Equity in Education, at a Capitol Hill briefing June 23.
Title IX, in all of its varied focus areas (sexual harassment and violence, STEM, and athletics) is likely to be a focus of both the AAUW Prescott Public Policy group and AAUW Arizona this year.
---
Community Action
The REALITY STORE Needs YOU!
AAUW-Prescott's Community Action experiential event, The Reality Store®, is scheduled for this Fall. It is targeted to girls and boys, 7th grade through high school.
At The Reality Store®, students select a career. They then learn the monthly salary of that job. When they enter The Reality Store® they spend their salary by making choices on housing, clothing, car, and much more, that they envision as part of their adult lifestyle. This event helps students learn the real cost of living and whether their occupation will provide the type of lifestyle they expect and want. If not, what can they do differently?
Many of you have helped work at this worthwhile event previously and you have offered feedback for improvements, which we are implementing. On the evaluations, volunteers said they really enjoyed interacting with the students!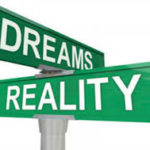 We are calling out for your help again in September. The Reality Store® is September 14 at 8:00 a.m. to around 1:00 p.m, in the Yavapai College Community Room. Details will follow in an email to those who volunteer. Each of you will be specifically assigned to a task and briefed in advance of what you need to do.
Please contact Pat Mann if you want to participate. We need the help of 10 more members to make this a success! And, it's fun!
---
Community Action
AAUW and Yavapai College Mentors
Welcome Summer Lead Students
Young women selected to participate in the Yavapai College Summer Lead program got to meet their AAUW mentors on Tuesday, June 6, at a barbecue on the Prescott campus. Sixteen recent women graduates representing every high school in the county shared lunch and conversation with AAUW members during a program designed to ensure their success in college. They were joined by the young men, faculty and staff of the college also participating in the program.
Once the partners shared contact information, they were encouraged to keep in touch as the summer progresses. The students will be taking two classes and will attend a variety of activities designed to support them as they launch their college careers. Some mentor partners have already met for lunch. Others have had text exchanges.
The program is supported, in part, by a national AAUW grant. With the pilot program in its third year, Yavapai College has plans to support the program beyond the grant period. We are delighted with this decision and will continue to support the young women of the program in the future.
Mentors are encouraged to attend a second luncheon on July 18 as well as the final event, a dinner celebration on July 26th. The Verde campus will celebrate on the 27th.
---
Scholarships
SAVE THE DATE: AAUW Prescott Authors' Luncheon, fundraiser for scholarships, will be held on Friday, October 27th, 2017, in the Community Room at Yavapai College. The topic this year will be Around the World in Eighty Books.
---
Interest Groups
Travel Group
Group Leaders:
Janet Orr and Kathy Lopez
Time to celebrate the summer travel season with a picnic potluck lunch on Tuesday, July 11th, at 1:30 – 3:00pm at Flinn Park Ramada. (one block off Gail Gardner on Linwood, between Oregon and W. Gurley) Lots of fun travel games and a discussion on topics of interest to our members are planned.
Please bring a salad to share, for example: green salad, chicken salad, tuna salad, quinoa salad, potato salad, fruit salad, etc. Plates, utensils, iced tea and water will be provided. Bring a chair or a cushion if you prefer to use it instead of picnic table benches.
Confirm your attendance, email to Janet Orr by Friday, July 7th. Also confirm your interest to continue as a member of the AAUW Travel Group, even if you will not be able to attend the picnic potluck. Those AAUW members who do not confirm their interest in future participation of travel group events will be eliminated from the e-mail roster. New members and guests are very welcome to learn more about the travel group and its activities. Though we know you all travel a lot and can not attend every meeting you are welcome to join us when you are able.
The AAUW Travel Group regularly meets at the Prescott Public Library on the 2nd Tuesday, alternate months, 1:30-3:30 pm. You can add the following dates to your calendar: September 12th, November 14th, January 9th, March 13th, May 8th, and July 10th, 2018.
We are looking forward to seeing you all on July 11th.
---
A Book Group Challenge
AAUW Prescott Authors' Luncheon will be held on Friday, October 27th, 2017, in the Community Room at Yavapai College. The topic this year will be Around the World in Eighty Books.
As part of the fun, the Committee would like to issue a challenge to book groups to read eighty books in twelve months. We would love to have your support in attendance at the event and in ideas for titles. We are thinking of travel books–fiction or nonfiction–which feature women subjects or women authors in interesting places. Would you and your group compile a list with ten titles for the event's Book List, please? You can email it to Anne Barton. If possible, I would love to have it by August 15th. Many thanks!
---
Interest Group Leaders Reminded to Keep Communications Team Updated
The AAUW Prescott website is filled with great information with the
Interest Group
pages of special interest to members. If you are an Interest Group leader, please be sure to keep the Communications Team updated with your group's current news and events. This would include meeting places and times, scheduled outings, books to be read, or any pictures you would like to submit. Communication Team members are assigned to specific webpages and are happy to keep the page updated. They also enter meeting dates, times, and other information on the
Monthly Calendar
so your updates are important to us.
Please contact the following persons to update your Interest Group activities. Emails can be found in the directory.
Website Responsibilities, Sep 2017-18
Book Group 1 st Wed aft
Sara DeRouchey
Book Group 2nd Tues eve
Patti Allen-LaFleur
Book Group 3 rd Mon aft
Patti Allen-LaFleur
Book Group 4 th Thurs aft
Janet Orr
Book Group 4 th Wed morn
Janet Orr
Book Group new 3 rd Mon aft
Elaine Lawson
Book Group Prescott Valley
Janet Orr
Bridge – Ladies
Chris Maxwell
Bridge – Ladies duplicate
Chris Maxwell
Craft Group
Edi Taylor-Richards
Dining in All Directions
Chris Maxwell
Gardening
Chris Maxwell
Genealogy
Elaine Lawson
Geocaching
Sara DeRouchey
Great Dec – 1 st Thurs
Chris Maxwell
Great Dec – 2 nd Thurs Eve
Chris Maxwell
Great Dec – 2nd Wed Eve
Chris Maxwell
Great Dec – 3rd Thurs Aft
Chris Maxwell
Great Dec – 4 th Wed
Chris Maxwell
Healthy Living/Aging with Grace
Sara DeRouchey
Hiking
Sara DeRouchey
Lunch Bunch
Edi Taylor-Richards
Movies
Sara DeRouchey
Photography
Chris Maxwell
Singles
Edi Taylor-Richards
Special Events
No Page
Travel
Janet Orr