Public Policy addresses and studies those issues of the day that affect our Local Communities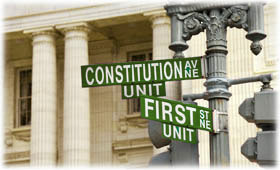 and our State and National interests. With board consent, action may be taken that underscores our Mission. The Prescott AAUW Public Policy Group meets the 1st Tuesday of each month, September through May, from 1-3 pm at Prescott Public Library, Elsea room.
Facilitators for 2016-2017:  Deb White and
Molly Divine
AAUW Biennial Action Priorities for 2015-2017
Support a strong system of public education that promotes gender fairness, equity, and diversity
Achieve economic self-sufficiency for all women
Guarantee equality, individual rights, and social justice for a diverse society
There will be 2015-17 Public Policy Program brochures available to the membership at the monthly members meetings. The 'Two-Minute Activist" comes from AAUW National to all members through your e-mail. Occasionally you are asked to TAKE ACTION by contacting your elected representatives in support of issues that are of importance to our policies and mission.
AAUW encourages everyone to get involved and TAKE ACTION!
Public Policy Brochure for 2015-2017 AZ State Public Policy
AAUW Prescott Public Policy Focus for 2016-2017

Our branch Public Policy Committee will study educational funding in the state of Arizona.  We will look at funding from the perspective of "Where does the funding come from and where does it go?" 
Public Policy Meeting Schedule 2016-2017
Date / Time

Location
Topic / Presenter
Description
Sep 6 /
1 p.m.
Prescott Public Library, Elsea Room (2nd floor)
Planning / Debra White and Molly Divine
Committee Planning Meeting
Oct 4 /
1 p.m.
Prescott Public Library, Elsea Room
Proposition 123 - What Now? / Tim Carter
Tim Carter is the Yavapai County School Superintendent.
Nov 1 /
1 p.m.
Prescott Public Library, Elsea Room
Fiscal challenges faced by local districts / Kevin Dickerson
Kevin Dickerson is the Chief Financial Officer of the Prescott Unified School District.
Nov 5 /
8 a.m.
Scottsdale Community College, 9000 E. Chaparral Road, Scottsdale, AZ 85256
AAUW of Arizona Fall Forum - "Life After Proposition 123"
Click here for Agenda. Download Registration Form.
Dec 5 /
1 p.m.
Prescott Public Library, Elsea Room
Fall Forum and Public Education / Molly Divine
1) Recap of the November Fall Forum.
2) Review AZ organizations that are committed to working on improving public education in AZ.
Jan 3 /
1 p.m.

Prescott Public Library, Elsea Room
Planning session / Molly Divine
Work on a local action plan for the year, including working with the Prescott League of Women Voters.
Feb 21
Capitol Complex, Phoenix, AZ
Legislative Day
AAUW AZ Legislative Day
Mar 7 /
1 p.m.
Prescott Public Library, Elsea Room
Legislative Day Recap / Molly Divine
Molly Divine will provide an update on the AAUW state Legislative Day
Apr 4 /
1 p.m.
Prescott Public Library, Elsea Room
Education / Molly Divine
The group will continue our research on educational issues