Public Policy addresses and studies issues of the day that affect our Local Communities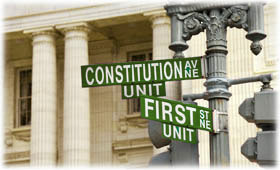 and our State and National interests. With board consent, action may be taken that underscores our Mission.
The Prescott AAUW Public Policy Group meets the 1st Tuesday of each month, September through May, from 1:00-3:00 PM at the Prescott Public Library, Elsea room, unless otherwise notified.
Facilitators for 2017-2018 are Becky Gunn and Deb White
AAUW Biennial Action Priorities for 2017-2019
The 2017-19 Public Policy Program brochure is available to the membership at this link. Additionally, brochures will be available at the Monthly General meetings.
The Two-Minute Activist is a service from AAUW National and is offered to all members. Sent through member emails, it encourages members to TAKE ACTION by contacting their elected representatives in support of issues that are of importance to AAUW policies and mission. Click on the link at the sidebar to register for this.
AAUW encourages everyone to get involved and TAKE ACTION!
Public Policy Brochure for 2017-2019
Coming Soon: AAUW Prescott Public Policy Focus for 2017-2019

Public Policy Meeting Schedule 2017-2018
Date / Time

Location
Topic / Presenter
Description
Sep 5 /
1 p.m.
Prescott Public Library, Elsea Room (2nd floor)
Planning meeting.
We will be planning topics for meetings, possible speakers and action involvement for this year.
Oct 3 /
1 p.m.
Prescott Public Library, Elsea Room
Title IX / Liz Higgins Frost, Associate Dean of Students, Embry-Riddle
Title IX history, legal trends, 'Dear Colleague Letters', and how our three local colleges adjudicate cases.
Nov 7 /
1 p.m.
Prescott Public Library, Elsea Room
Election issues / Terri Farneti, president of the local chapter of the League of Women Voters
Voter fraud, poll workers, voter demographics, voter registration, how ballots are counted, etc.
Dec 5 /
1 p.m.
Prescott Public Library, Elsea Room
School Vouchers / LaBeth Pondish, Vice Chair for Political Action of the Yavapai County Democratic Party.
Further information on the October meeting discussions as well as new information from the Arizona Education Association.
Jan 2
No meeting in January.
Feb 6 /
1 p.m.

Prescott Public Library, Elsea Room
Preparation for Legislative Day.
We will focus on preparation for the State Legislature Day which will discuss the Equal Rights Amendment and on how to get women to run for office.
Feb 21 / tba
Capitol Complex, Phoenix, AZ
Legislative Day.
Click here for more information.
Mar 6 / 1 p.m.
Prescott Public Library, Elsea Room
TBA
TBA
Apr 3 /
1 p.m.
Prescott Public Library, Elsea Room
TBA
TBA
May 1 /
1 p.m.
Prescott Public Library, Elsea Room
TBA
TBA